New Game Release:
Bar Bar Black Sheep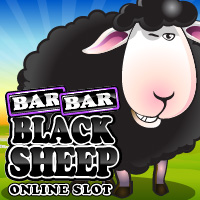 Yes we all remember the nursery rhyme of Bar Bar Black Sheep well the Slot Bar Bar Black Sheep has now been revamped and is now better than it was ever before!
This new revamped slot has 5 reels instead of 3 reels and is now known as the ultimate in modern online gaming. This slot offers all players a 5X3 reel set up with 15 fixed Paylines, wilds and scatters.
This slot also comes with bonuses and free spins and its sure to bring shear delight to all players new and existing.
April promotion for Players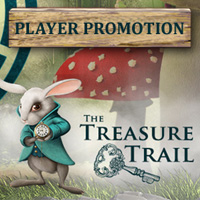 This promotion will end on the 2 May 2016
Players follow the Treasure Trail to discover oodles of great prizes. During the Treasure Trail players need to fill up their wishing well with reward points that you collect throughout the trail by playing your favorite games. The way to move through the maze would be by meeting daily tasks and by picking up bonuses along the way.
For every point you discover there will be a prize for you to claim, including free spins, match bonuses and 2X Reward points. BUT you are only able to claim one per day. You need to make one deposit before the round your on ends and please check the days you have left for each round.
Once you have filled the wishing well you will be granted access to the Secret Garden where you are given a choice of bonus prizes to choose from. For every 100 reward points you earn you will have a coin added to your wishing well. Once your wishing well is filled up it will burst with a wonderful bonus prize for you.
To start your adventure today click here to play at Platinum Play Online Casino
Click here to read our review on Platinum Play
Player Account Currencies
ARS, BRL, CAD, CHF, EUR, GBP, MXN, MOK, NZD, SEK and USD and AUD