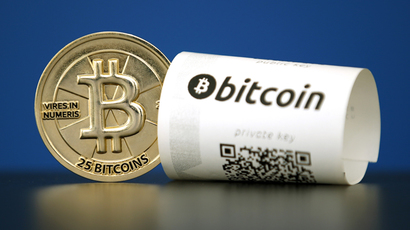 Over the past 10 years since Bitcoins (otherwise known as cryptocurrency) were introduced by Satoshi Nakamoto interest has been steadfast and growing in the numbers of people who have ventured into this side of the financial world and are now Bitcoin wallet holders.
Cryptocurrency has certainly become a genuine competitor in the daily world of currencies and being used more and more in exchange for goods and services to a point where there are in fact Bitcoin ATMs being put in place for easy access.
There is a high level of anonymity that goes with using Bitcoin and thus will be rather very appealing to the online gamblers in the future as it means that no-one from their bank to the tax authorities can have any idea about who they are or what their financial success and gain would be.
Bitcoins is a currency that can fluctuate in value as dos normal currencies. Therefore, when the market's going your way it open up to chances to multiplying funds without the need to do anything apart from having the precise sense of timing of knowing just when to buy or sell. Of course, it also gives the security of being a currency that you can hold on to until the time's right to sell when it has regained its value after a fall.
Another key factor almost purpose-made for the online player is that the transactions are not only secure thanks to the blockchain technology behind them, they are also faster than some made through banks and other financial institutions – a big point in Bitcoins' favour when you're ready and eager to play.
For players in territories where online gambling is not legal, for example in the US, the fact that cryptocurrency transactions are direct and need no intermediary such as a bank, also provides a vital loophole for players. It is not the actual playing of the game that is breaking the law, it's using a bank to carry out the transaction that can get you into trouble.