Big Pokie Winner
Yeah, I got it, a story about a big pokie winner. I am not the lucky one, it's always someone else! Wicked and brutal, that is what the truth is all about.
So now we hear from Emu Casino that a player did NOT win a single BIG jackpot. He did however secure a number of sizeable wins. Let's examine that!
The $200 000 Pokie winner
On the 27th of the month, it happened! This player (let's call him Dave'o for the sake of a name), Dave'o, went online and played pokies at Emu Casino as well as EMu Mobile Casino. At an early stage in the evening he played the game called "Treasure Island" and he did so with a $50 bet. That spin yielded $28K!!! He followed that with a series of wins on pokies like Goldilocks and the Wild Bears too. However, the pokie that yielded the most and built up the bulk of his epic win was Fa Cai Shen, a mobile pokie game that is Oriental themed and features 28 paylines. We tried in fun mode and discovered a hidden gem of a game. Yeah, we blew $2000 (use your imagination) but eventually hit the feature! What an Arvo we spent online, a $28 (fun money) spin yielded a win of $11 113.00! Now that's a dinky-di sort of story!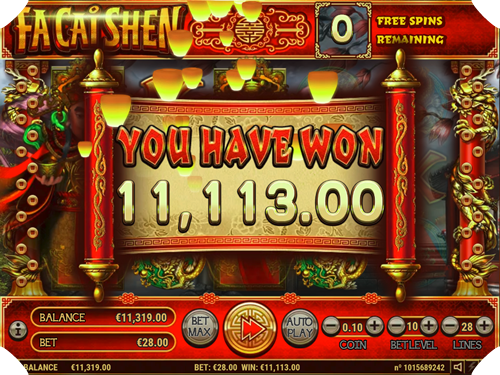 This process of playing on and on goes against every ounce of advice we have ever given or received! We have always advocated cashing up when getting a nice win. So many slots systems but "Winners know when to quit!"
How wrong this feels! How utterly beautiful is the song of this muso though! Kerching, kerching, a $200 000 win! Winner winner PREZZIE 4 dinner!
Read our Emu Casino Review or visit: